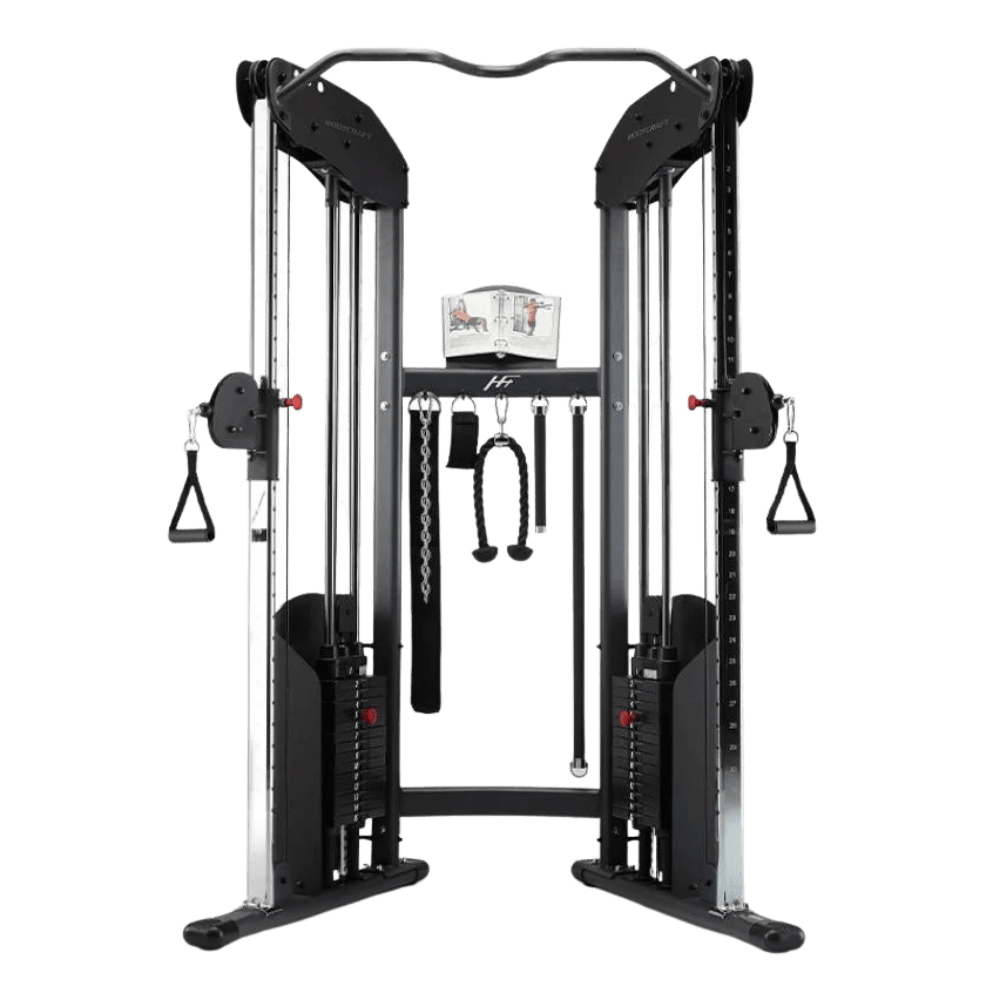 Dimensions

101.6 (L) x 139.7 (W) x 208.3 (H) cm

Product Weight

290.3kg

Max Load

200kg (chin-up bar)

Warranty for Home

Strength premium: Lifetime on structural frame (excludes coating & rust), 2 years on moving frames & components (bearings, lock pins, pulleys, cables, glide rods etc), 1 year on labour. Wear & tear exclusion.
Whether the motion is for strength training, sport-specific, or a movement you perform at work or during leisure activities, the Bodycraft HFT allows you to train the way you move. You define the path of motion allowing you to strengthen every part of your body for the way you want to live. It's that simple. Functional training also improves coordination, balance, and increases core strength.

FEATURES
- 2 x 200lb weight stack (2:1 ratio)
- Industrial-grade steel construction
- Independent adjustable cable columns
- Multi-grip chin-up bar
- Wide base with plastic caps
- 7 x 19 strand aircraft cable (2000lb tensile strength)
- Reinforced nylon pulleys with sealed bearings
- Powder-coated finish

SPECIFICATIONS
- Dimensions: 101.6 (L) x 139.7 (W) x 208.3 (H) cm
- Product weight: 290.3kg
- Max load (chin-up bar): 200kg

ACCESSORIES INCLUDED
- 2 x single handles
- 1 x sports stick
- 1 x long bar
- 1 x tricep rope
- 1 x chin-up assist strap
- 1 x ankle strap
- 2 x extension chains
- 1 x exercise book