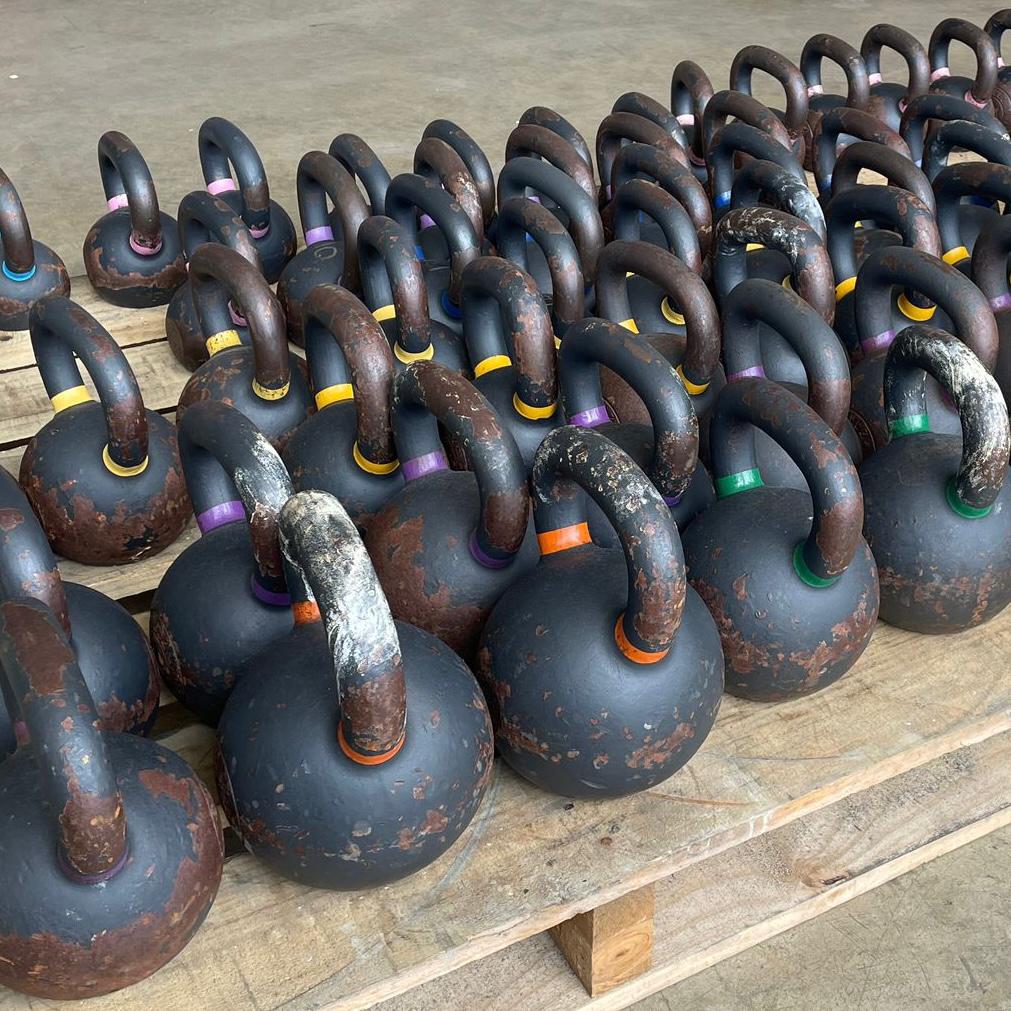 Warranty for Home

Lifetime against structural breakage (excludes coating & rust). Wear & tear exclusion.
*IMPORTANT*
- These are pre-owned pieces that have been worn out / scratched / peeled / rusted
- There are no damages to the core structural integrity of these kettlebells
- Kettlebells would be picked at random, and no exchanges / returns will be allowed
- Heavily discounted, snatch them up while stock last!
- Price is based on single piece!

#1 Choice of our gym and professional training customers!
COLORED BANDS on HANDLES,  Color specific to certain weights, identify the kettlebell without picking up or rolling it over, bands are coded to to international standards for easy identification
STAMPED, In kilograms and pounds so you always know which weight you are working with in either measurement
HANDLE GRIP, Powder coating make a great gripping surface when your hands are sweating, also holds chalk better than other kettlebell paint
SINGLE CAST, Our Powder Coat kettlebells are all made from a single piece of cast iron. Most kettlebells have the handles welded on which makes them break easier. Casting from a single piece of metal gives more durability to the kettlebell
POWDER COATING, is the most durable form of kettlebell paint available and lasts longer than traditional kettlebell paint
LOGO, Kettlebell Bullz logo engraved into kettlebell so it will not break off, kettlebells without engraved logos have inserts glued in which break out over time