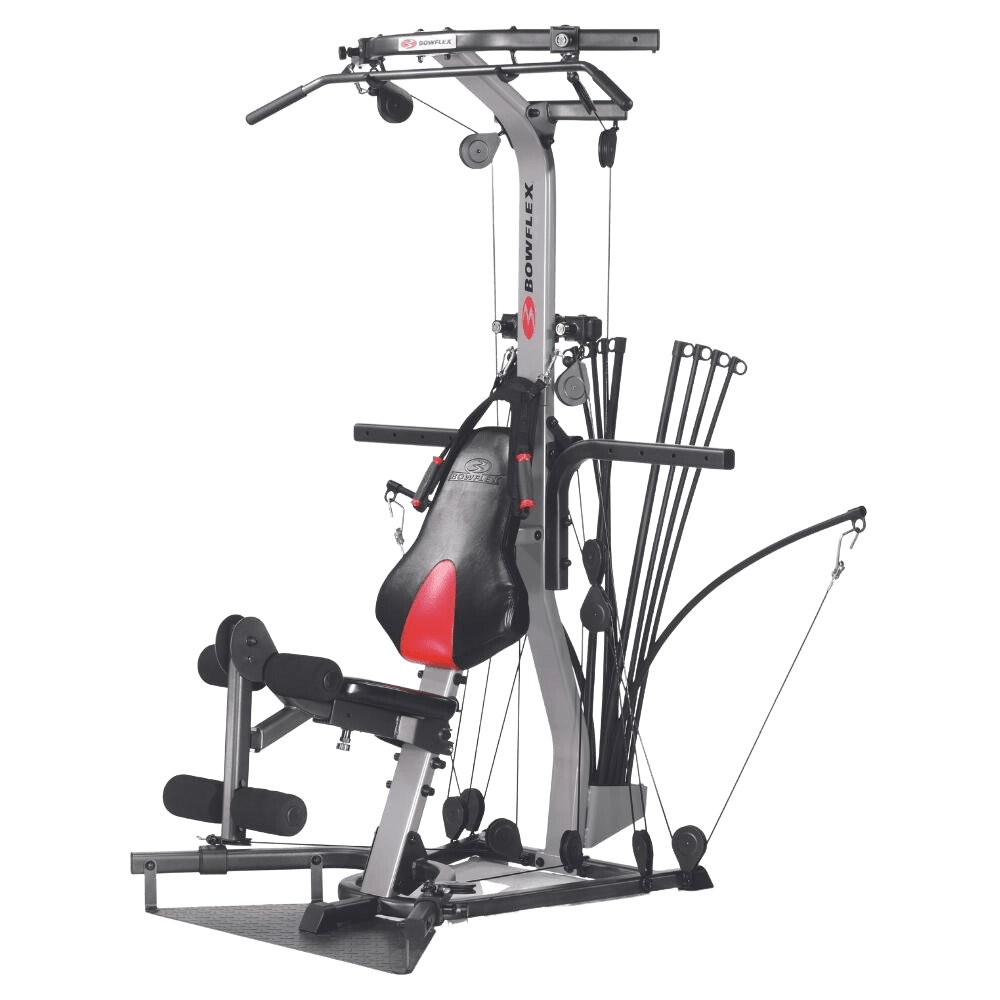 Resistance

310lb

Dimensions

135 (L) x 124 (W) x 208 (H) cm

Product Weight

84kg

Warranty for Home

Strength standard: Lifetime on structural frame (excludes coating & rust), 1 year on moving frames & components (bearings, lock pins, pulleys, cables, glide rods etc), 1 year on labour. Wear & tear exclusion.
The Bowflex Xtreme® 2 SE lets you change exercises more quickly and easily with no cable changes needed between exercises. Now includes ergonomically designed adjustable seat and Abdominal Crunch Shoulder Harness.

FEATURES

1. 310 lb of Power Rod® Resistance Standard
Bowflex® Power Rod® units give you resistance, or weight, that feels as good as or better than free weights but without the inertia or risk of joint pain usually associated with free weights. The Bowflex Xtreme® 2SE comes with 310 lb / 140 kg!

2. Revolutionary No-Change Cable Pulley System
Lets you move from squats to lats to leg workouts without ever changing cables.
You'll save time and keep your heart rate up as you progress through your workout.

3. Lat Tower with Angled Lat Bar
Build back and shoulder muscles quickly with this integrated tower.

4. 4-Position Lower Pulley/Squat Station.
Use this station to do squats and build your glutes, hamstrings and quads.

5. Leg Extension
Use for exercises to develop strong, muscular legs

6. 70 + Exercises

7. Gym Style Ab Crunch and Squat Bar are included

8. 7 Free Trainer-Built Workouts
Included in the manual: 20 minute better body, 20 minute upper body, 20 minute lower body, bodybuilding, circuit training anaerobic, true aerobic, and strength training routines.

IMPORTANT NOTE
- Do cater a workout area of 244 (W) x 196 (D) cm