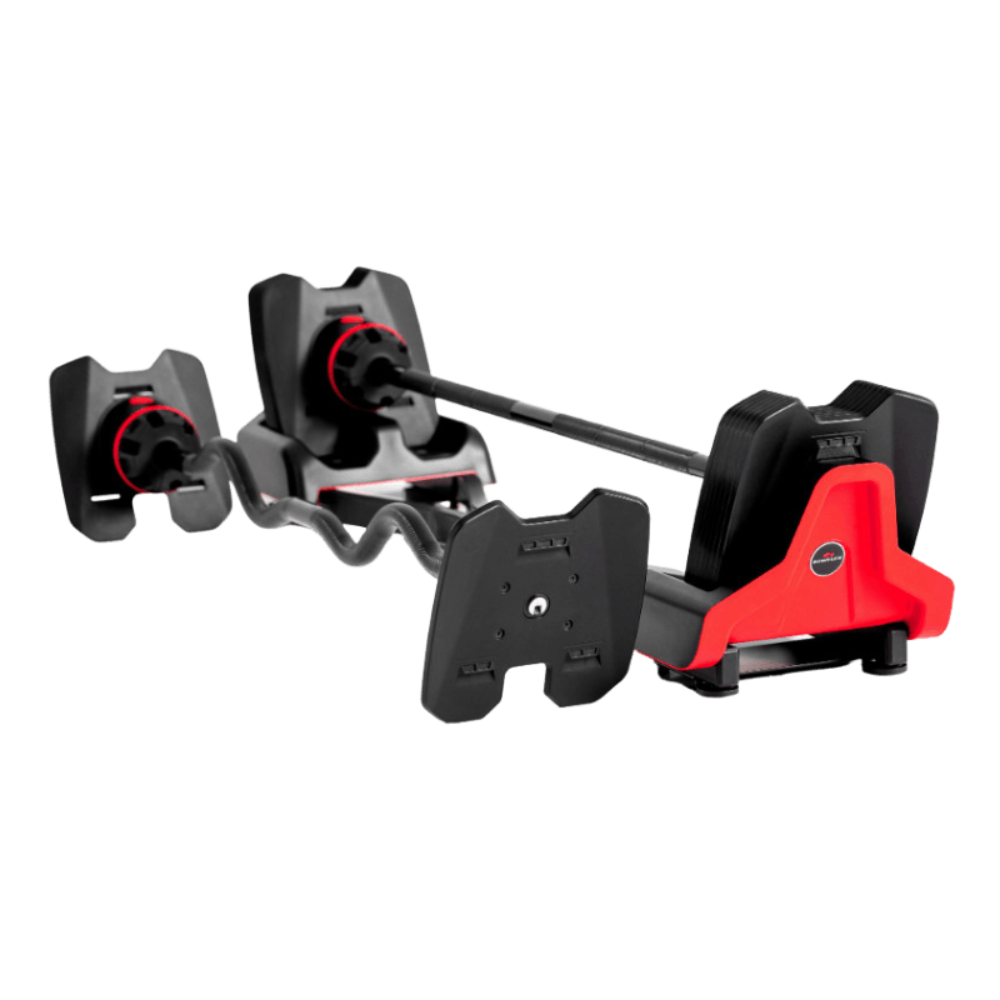 Grip Diameter

28.5mm

Dimensions

151 (L) x 30 (W) x 33 (H) cm (total)

Product Weight

53.2kg

Warranty for Home

1 year against structural breakage (excludes coating & rust). Wear & tear exclusion.
The Bowflex® SelectTech® 2080 Barbell with Curl Bar is a full-body strength system that adjusts from 9 to 36 kg in 4.5 kg increments with the turn of a dial. Rapidly switch from one exercise to the next as you perform a wide variety of barbell and curl bar exercises. This space-efficient design replaces up to 7 barbells and 7 curl bars in one compact system (9, 13.5, 18, 22.5, 27, 31.5, 36 kg) and is upgradable to 54 kg (upgrade sold separately). Get the full-body strength solution that fits neatly within nearly any room of your home.



CAUTION!
Counterfeit versions of the popular Bowflex adjustable dumbbells are appearing in Singapore market. You should be aware that counterfeiters are very good at creating visually deceptive counterfeit products and packaging to fool unsuspecting buyers. They often use the original manufacturer photos in their online listings as well. These counterfeit products will not be covered under our local warranty.
The Bowflex Selecttech dumbbells are carried exclusively by us, the authorized distributor in Singapore. Please click here for more information.