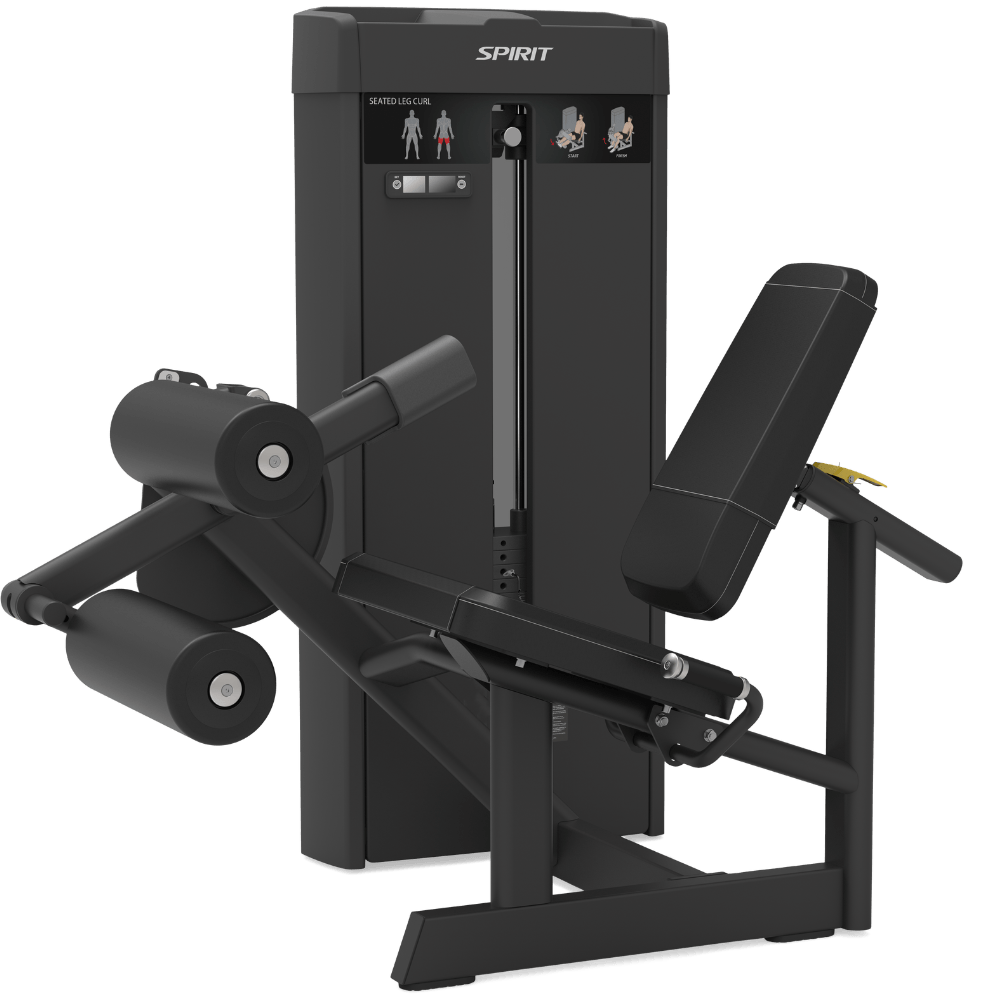 Weight Stack

115kg / 250lb (10lb x 5pcs + 20lb x 10pcs)

Water Bottle Holder

Yes

Extra Features

Rep counter

Installation

Included

Dimensions

145.5 (L) x 126.5 (W) x 150.0 (H) cm

Product Weight

240kg
Introducing the Spirit SP4306 Seated Leg Curl, the pinnacle of innovation in lower body training. Its advanced features ensure perfect alignment and comfort, with the thigh pad adjusting to the front of the knees, and the lower tibia pad self-adjusting to minimize manual changes. The adjustable range of motion accommodates users with limited hamstring flexibility, while the integrated rep counter and built-in storage on the top cap add convenience and motivation to your workouts. Crafted with precision engineering for stability and durability, the SP4306 is the ultimate machine for achieving strong and well-defined hamstrings. Elevate your leg training with the SP4306 and experience unparalleled results.
FEATURES
- Thigh pad adjusts to front of knees, keeping user in alignment with axis of rotation
- Lower Tibia pad self-adjusts limiting the number of necessary adjustments
- Range of motion is adjustable for users with limited Hamstring's flexibility
- Integrated rep counter and built-in storage on top cap