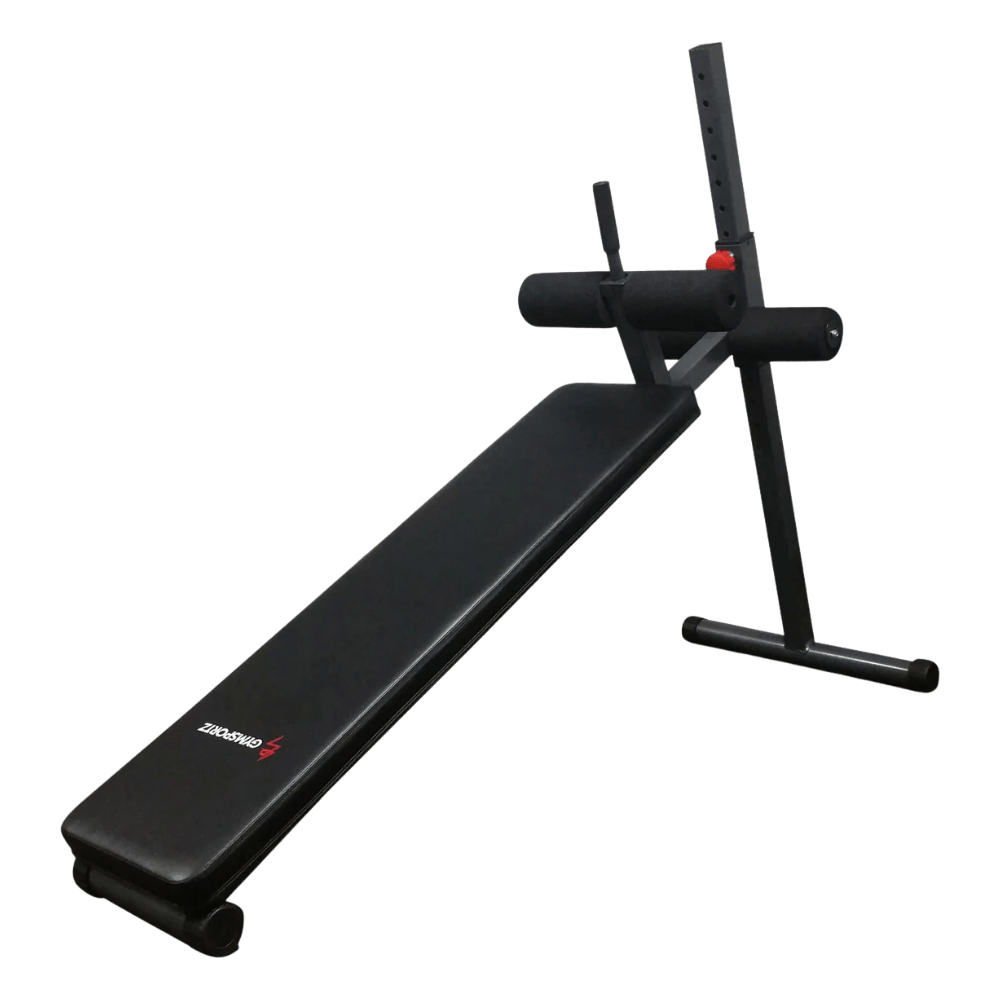 Extra Features

Fully adjustable angle

Dimensions

190 (L) x 60 (W) x 130 (H) cm

Product Weight

21kg

Max Load

182kg

Warranty for Home

Strength standard: Lifetime on structural frame (excludes coating & rust), 1 year on moving frames & components (bearings, lock pins, pulleys, cables, glide rods etc), 1 year on labour. Wear & tear exclusion.
By using your own body weight this sit up bench needs no weights to adjust. If you still want to make your workout harder than you can easily do so, for example, by holding a dumbbell disc during training.
Through the adjustable incline you can perform abdominal exercises in various intensities. The higher you set the sit up bench, the heavier it becomes. Thus is the Gym Sportz 605 Sit Up Bench is suitable for both beginners and the advanced athlete. The Gymsportz GS-605 Adjustable Abdominal Bench is equipped with two pinch rollers to secure your feet / legs during your workout.