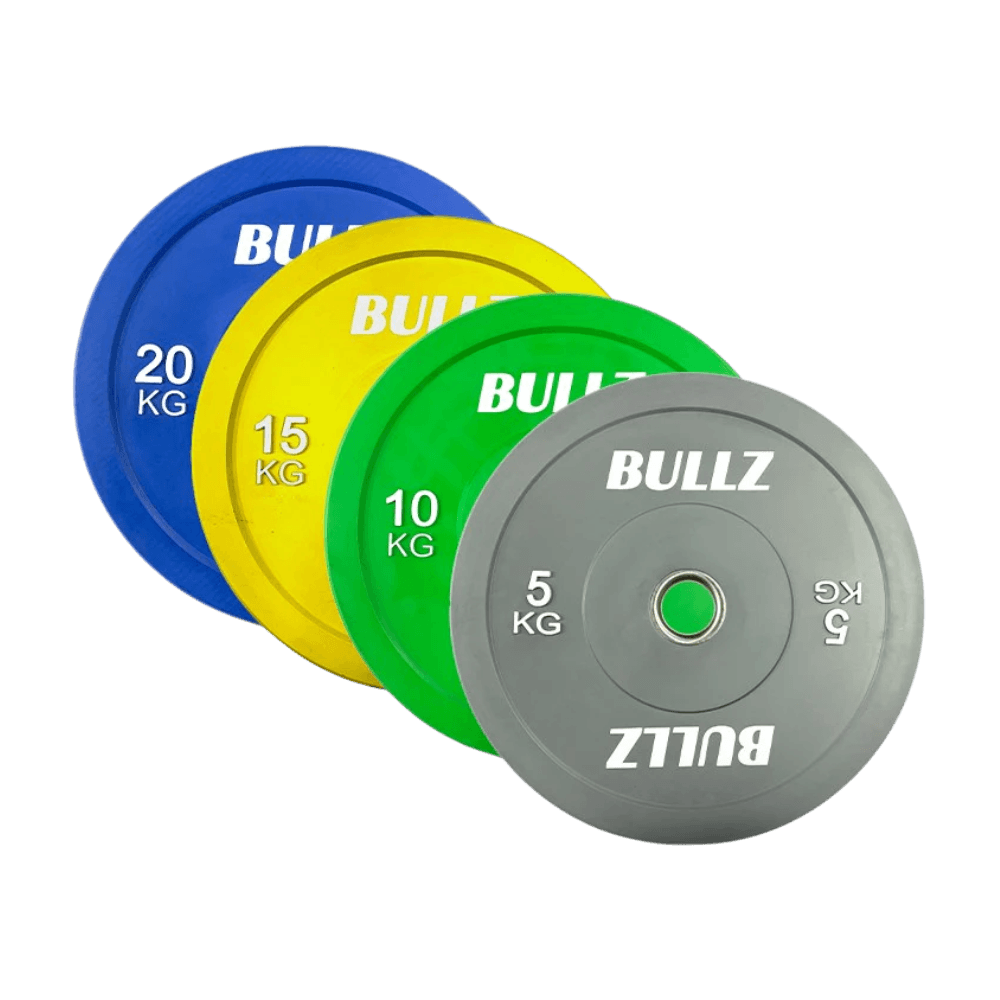 Sleeve Diameter

Compatible with 50mm Olympic bars

Dimensions

45cm (diameter)

Warranty for Home

1 year against structural breakage (excludes coating & rust). Wear & tear exclusion.
Apart from its vibrant color and uniform diameter, bumpers plates are essential when it comes to Olympic weight lifting where throwdowns are common. The Bullz Colored Bumper Plates (In Pairs) are built to withstand extreme impact and are suitable for throwdowns with our Olympic Power Bar.

DIMENSIONS
Overall diameter: 45cm
Ring diameter: 50mm
Thickness: 2.5cm (5kg) / 5cm (10kg) / 6cm (15kg) / 7.5cm (20kg)

FEATURES
- Designed for Olympic bars
- Sold in pairs
- 2" stainless steel ring for easy loading
- Certified virgin rubber for durability

IMPORTANT NOTE
- The 5kg plates are not designed to be dropped during strength training unless accompanied by heavier plates (i.e. 10kg, 15kg, 20kg, or 25kg).
- Dropping the 5kg plates alone will cause them to bend or break. Improper usage will result in a void in the warranty.
- Pair it with our Power Bar for throwdowns. Our Olympic training bars are not designed to be thrown/dropped.


| | | |
| --- | --- | --- |
| Weight of Plate (KG) | Plate Diameter (CM) | Plate Thickness (CM) |
| 5 | 45 | 2.5 |
| 10 | 45 | 5 |
| 15 | 45 | 6 |
| 20 | 45 | 7.5 |