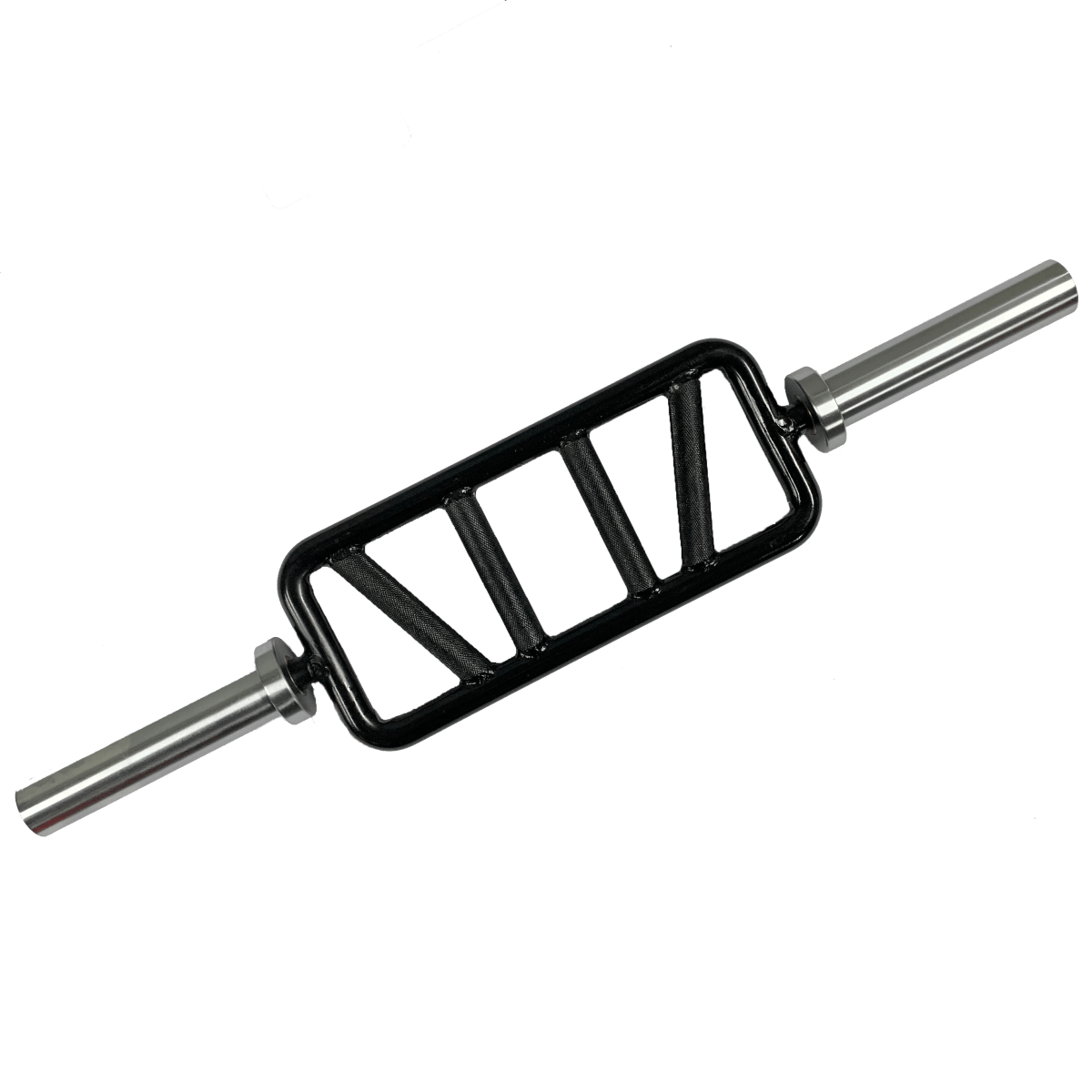 Sleeve Diameter

50mm / 2in

Grip Diameter

28mm

Dimensions

95.5 (L) x 19.5 (W) x 7.5 (H) cm

Product Weight

15.3kg

Warranty for Home

1 year against structural breakage (excludes coating & rust). Wear & tear exclusion.
A tricep bar is a much more diverse barbell than its name would suggest. Designed for hammer grip, the tricep bar eliminates the discomfort on your elbows, wrists, and even forearms. Some of the most effective workouts you could do with the tricep bar include front raises, bent-over rows, overhead tricep extensions, skull crusher, and bicep curls.

Our Olympic tricep bar is made of steel and the body is plated with black zinc oxide while the sleeves are plated with hard chrome. A steel core ensures that the bars are strong, while the platings are industrial finishes to prevent or delay rusting. Each tricep bar also comes with a pair of spring collars.