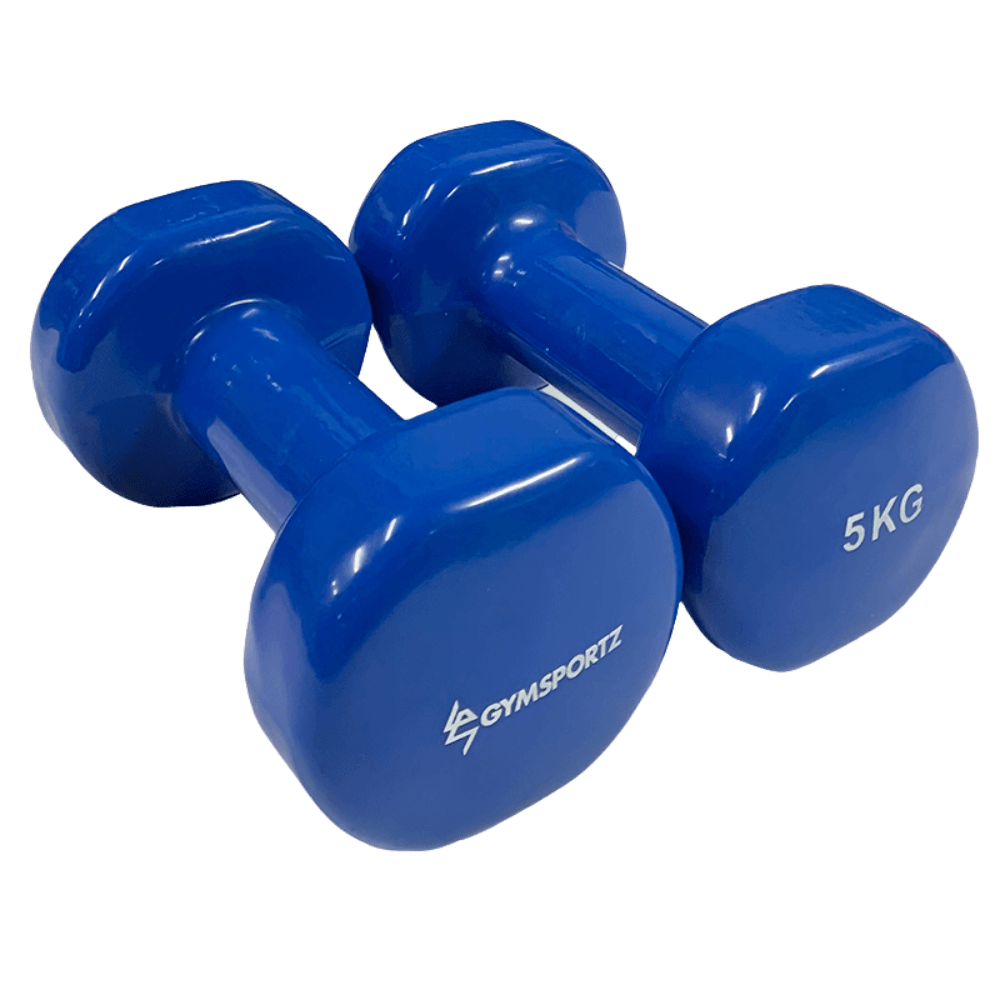 Grip Diameter

Varies

Warranty for Home

1 year against structural breakage (excludes coating & rust). Wear & tear exclusion.
Designed for strength training, dumbbells are probably the most essential piece of equipment in any home gym. Vinyl dumbbells are safe and easy to use. The vinyl coating increases durability, protects flooring, prevents rust, and is easy to clean. The flat surfaces of the dumbbell head also prevent rolling.

COLOR
1kg - Yellow
2kg - Red
3kg - Green
4kg - Orange
5kg - Blue

GRIP DIAMETER
1kg - 30mm
2kg - 36mm
3kg - 40mm
4kg - 43mm
5kg - 44mm

*IMPORTANT NOTE*
Our vinyl dumbbells are sold in a pair.
Colour of the dumbbell may differ from time to time