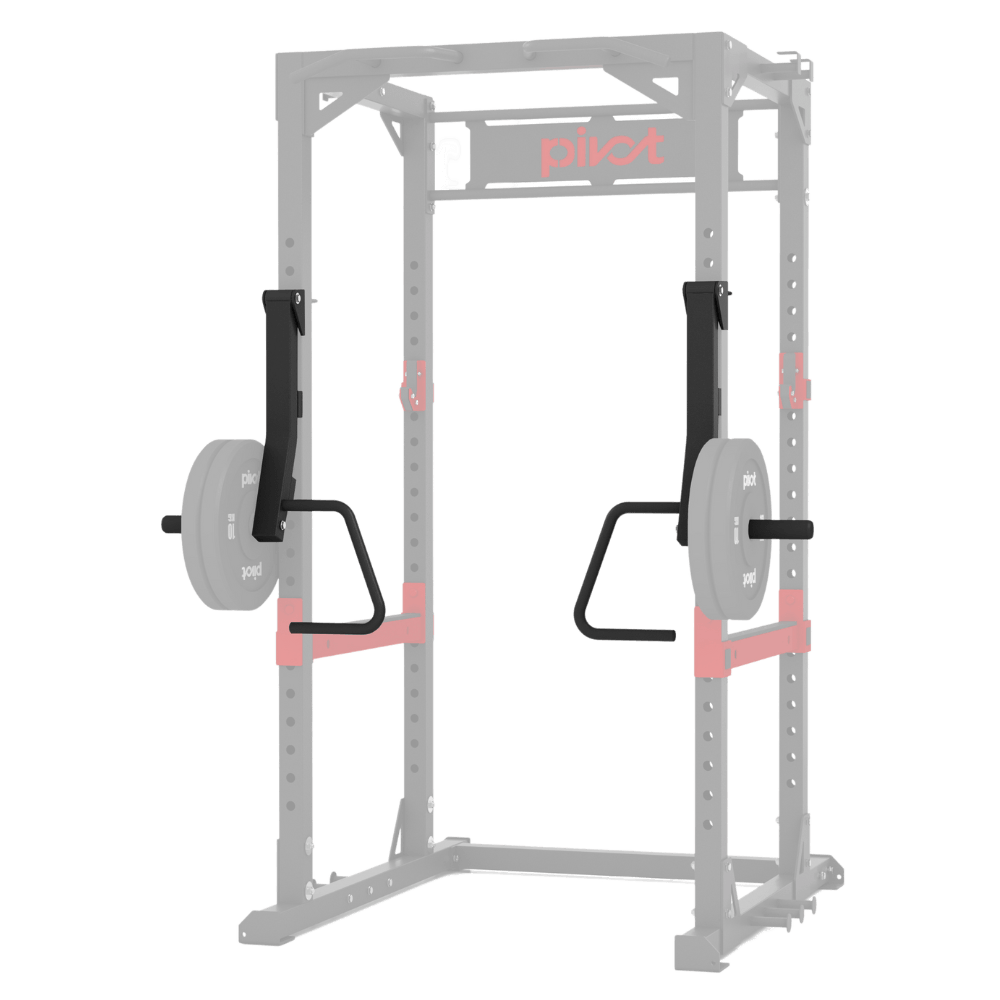 Sleeve Diameter

50mm / 2in

Dimensions

104 (L) x 60 (W) x12.5 (H) cm (each side)

Product Weight

9.5kg (each side)

Max Load

80kg (each side)

Warranty for Home

1 year against structural breakage (excludes coating & rust). Wear & tear exclusion.
The Pivot XA6750 Commercial Jammer Arms are the perfect addition to the commercial racks from Pivot and therefore a must have. Make your workout more complete than ever with additional exercises such as chest press, lunges, shoulder press, stiff leg deadlift and much more. For horizontal chest press, place the jammer arms on the spotters. 
IMPORTANT
* The Pivot XA6750 Commercial Jammer Arms attachment is only compatible with the following racks:
- Pivot XR6230 Commercial Heavy Duty Half Rack
- Pivot XAR6630 Athletic Power Rack
- Pivot XAR6620 Athletic Combo Rack