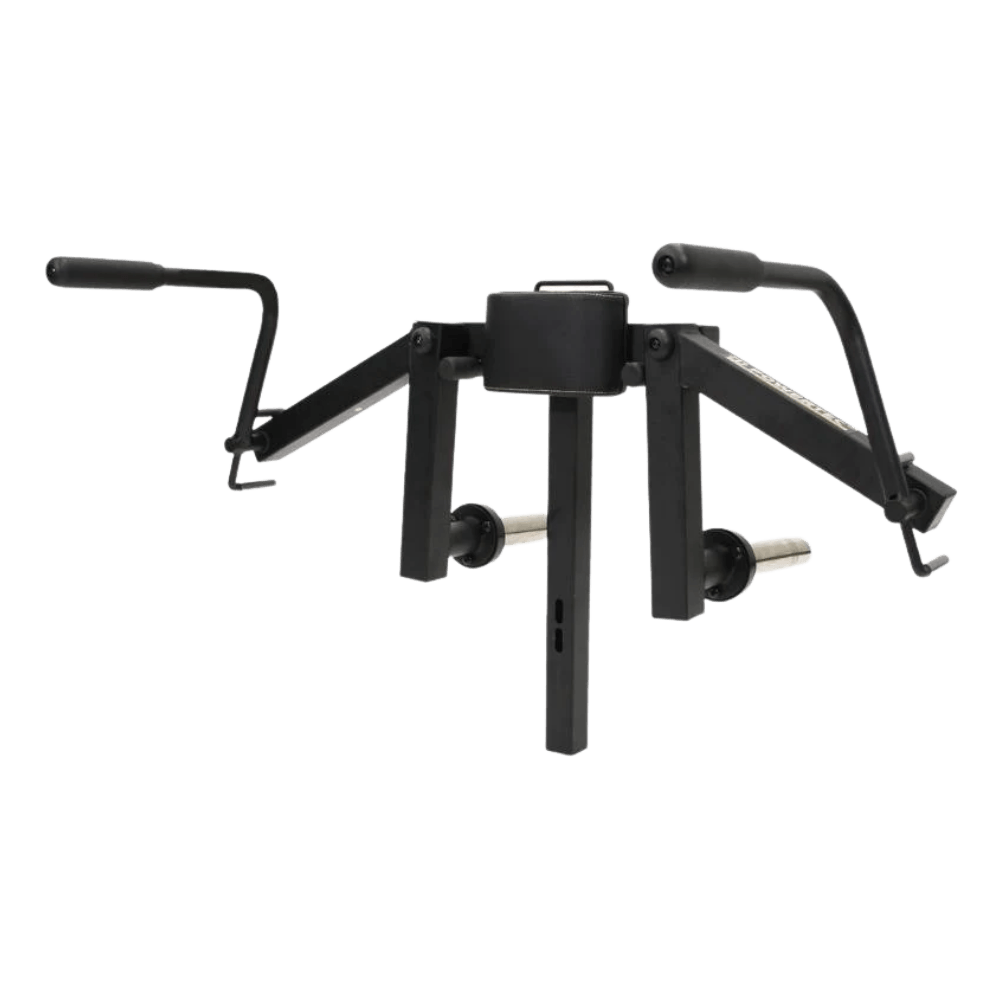 Sleeve Diameter

50mm / 2in

Dimensions

82.6 (L) x 147.3 (W) x 64.8 (H) cm

Product Weight

17.7kg

Max Load

91kg

Warranty for Home

Strength premium: Lifetime on structural frame (excludes coating & rust), 2 years on moving frames & components (bearings, lock pins, pulleys, cables, glide rods etc), 1 year on labour. Wear & tear exclusion.
The Powertec Pec Fly Attachment is the ultimate pectoral isolation tool and is simply one of the best pec-fly machines ever made. Feel the difference and the muscle activation on the very first rep as this accessory is guaranteed to add size and shape to your chest and deltoids. Designed specifically to fit any Powertec Workbench and Utility Bench, the pec-fly attachment adds a whole new exercise station to your existing workbench.
FEATURES
- Thick head cushion pad
- Gripped handlebars
SPECIFICATIONS
- Dimensions: 82.6 (L) x 147.3 (W) x 64.8 (H) cm
- Product weight: 17.7kg
- Max load: 91kg (200lb)
- Starting weight (unloaded): 2.25kg (5lb)
- Compatible with Olympic-sized weight plates (50mm/2in)