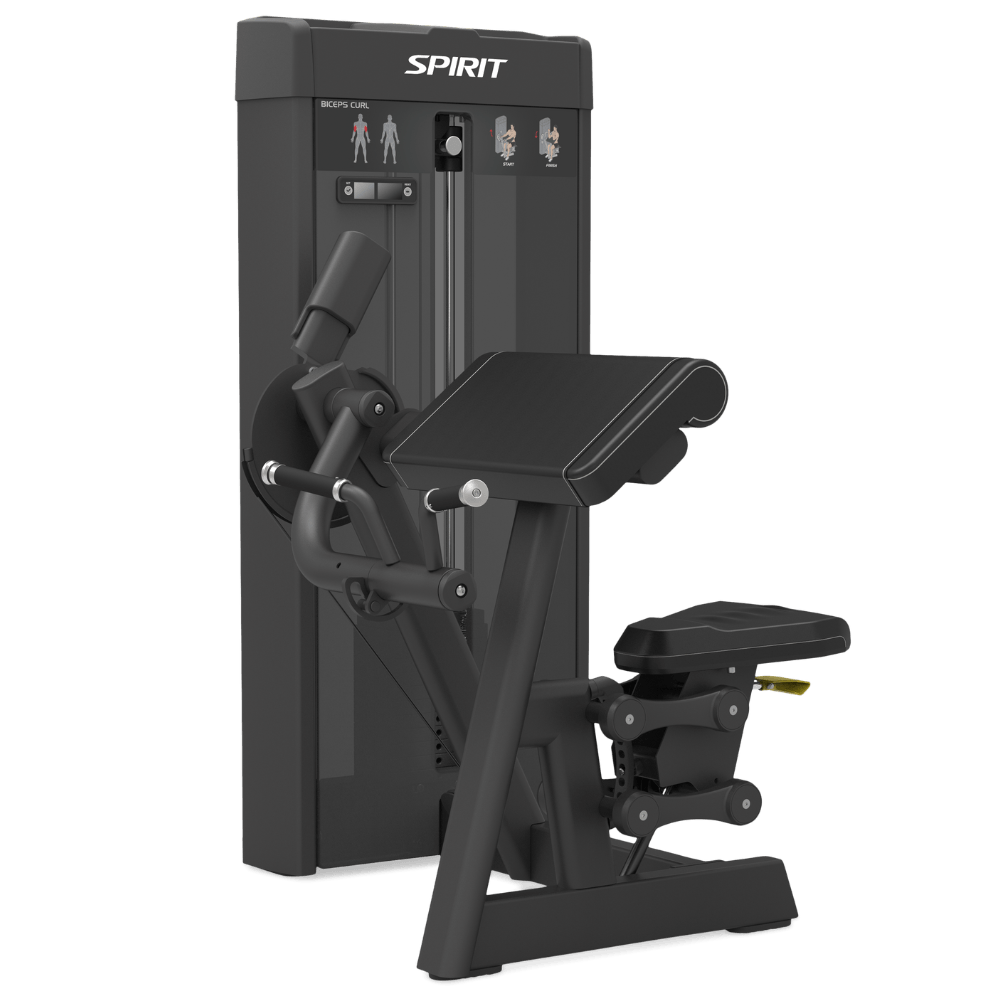 Weight Stack

86kg / 190lb (10lb x 5pcs + 20lb x 7pcs)

Water Bottle Holder

Yes

Extra Features

Rep counter

Installation

Included

Dimensions

125.5 (L) x 108.5 (W) x 150.0 (H) cm

Product Weight

197kg
Introducing the Spirit SP4307 Biceps Curl, a game-changer in biceps training. Its angled arm pad limits shoulder movement, allowing focused biceps engagement. The pivot-adjustable curling bar accommodates varying forearm lengths and ensures proper alignment with the axis of rotation. Seat adjustment aligns elbows for optimal form. Track progress with the integrated rep counter, and conveniently store essentials in the built-in top cap storage. Crafted for durability, this machine delivers outstanding performance. Elevate your biceps training with the SP4307 and achieve sculpted, powerful arms.
FEATURES
- Angled arm pad helps to limit shoulder movement for focus on Biceps
- Curling bar pivots to adjust for varying forearm lengths and axis of rotation alignment
- Seat adjustment is used to align elbows with machines axis of rotation
- Integrated rep counter and built-in storage on top cap