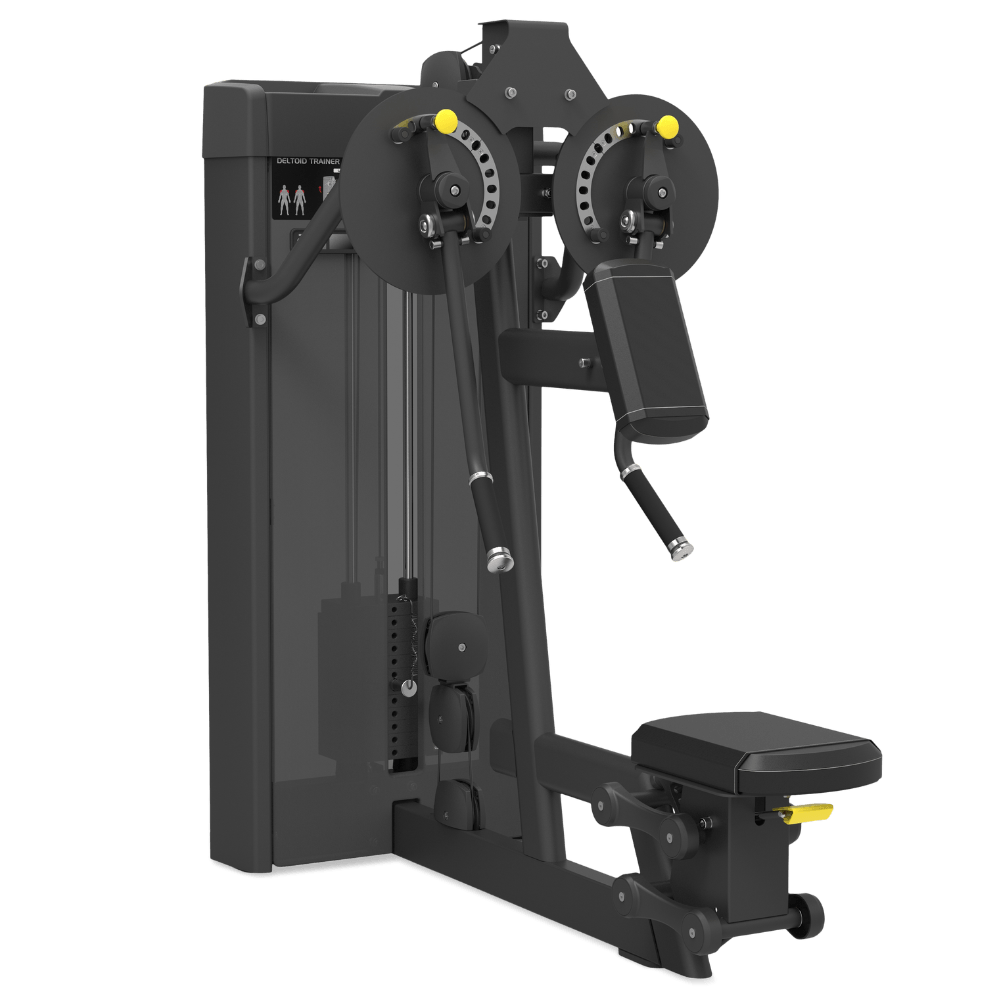 Weight Stack

109kg / 240lb (20lb x 12pcs)

Water Bottle Holder

Yes

Extra Features

Rep counter

Installation

Included

Dimensions

153.0 (L) x 71.0 (W) x 156.7 (H) cm

Product Weight

211kg
Introducing the Spirit SP4312 Deltoid Trainer, a game-changing equipment designed to target and strengthen your deltoid muscles. With independent arms and multiple adjustments, it allows for a wide range of motion for deltoid raises and fly exercises, effectively targeting different areas of the deltoids. The angled chest pad promotes proper body positioning and stability, while the adjustable seat ensures optimal alignment of the shoulders with the chest pad and the machine's axis of rotation. Track your progress with the integrated rep counter and keep your essentials within reach using the built-in storage on the top cap. Elevate your deltoid training with the SP4312 and achieve well-defined and powerful deltoid muscles like never before.
FEATURES
- Independent arms with multiple adjustments in a wide arc for Deltoid raise and fly's
- Chest pad is angle for a proper forward body positioning and stability
- Seat adjusts to align shoulders with chest pad and machines axis of rotation
- Integrated rep counter and built-in storage on top cap