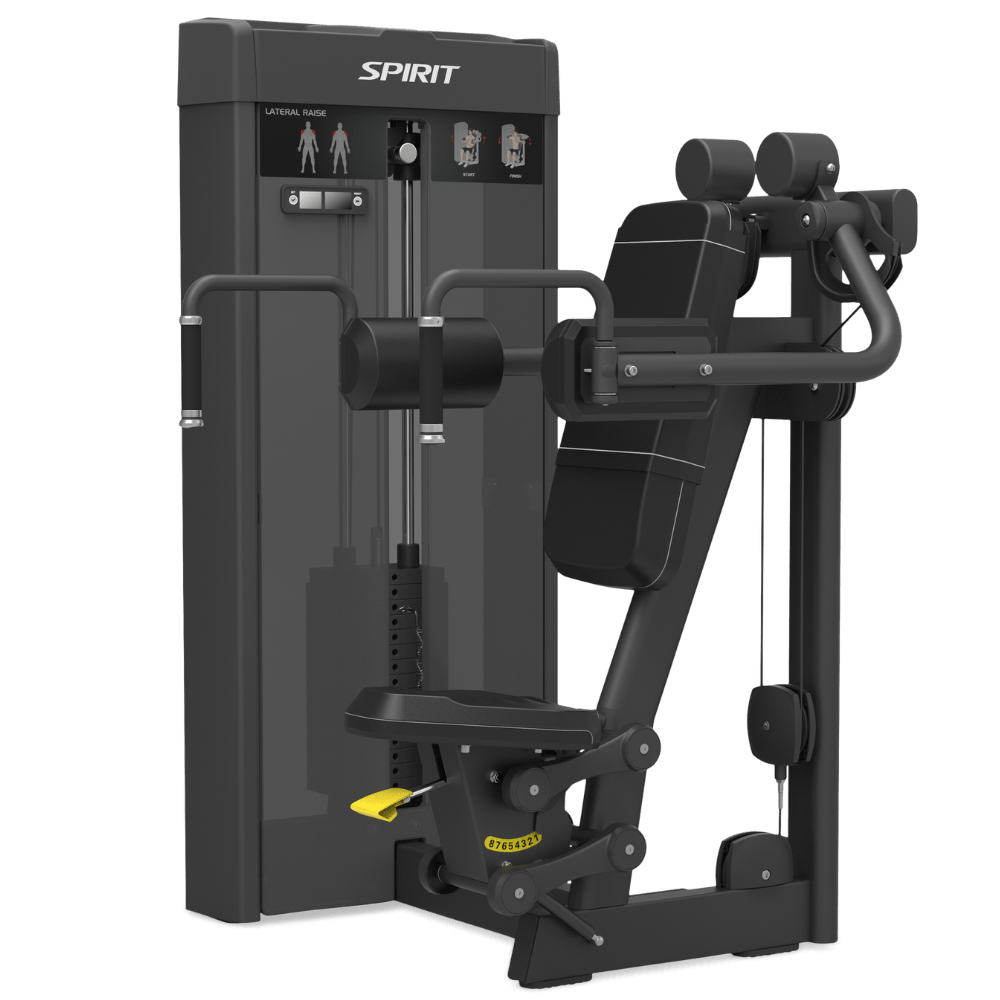 Weight Stack

115kg / 250lb (10lb x 5pcs + 20lb x 10pcs)

Water Bottle Holder

Yes

Extra Features

Rep counter

Installation

Included

Dimensions

131.5 (L) x 94.4 (W) x 150.0 (H) cm

Product Weight

235kg
Introducing the Spirit SP4322 Lateral Raise, a versatile and user-friendly equipment designed to target and strengthen your shoulder muscles. The swiveling handles and counterbalanced arms provide assistance to users of all levels, allowing for a smooth and controlled motion throughout the exercise. This machine offers both unilateral and bilateral motions, helping correct muscle imbalances and ensuring symmetrical development. The full back pad provides support and comfort, allowing you to focus on proper form and maximizing your workout. Stay motivated and track your progress with the integrated rep counter, while the built-in storage on the top cap keeps your essentials conveniently within reach. The SP4322 is built with durability in mind, making it the ideal tool for achieving strong and well-defined shoulder muscles.
FEATURES
- Swiveling handles and counterbalanced arms to assist users of all levels
- Unilateral and bilateral motions for correcting muscle imbalances
- Full back pad provides support and comfort
- Integrated rep counter and built-in storage on top cap