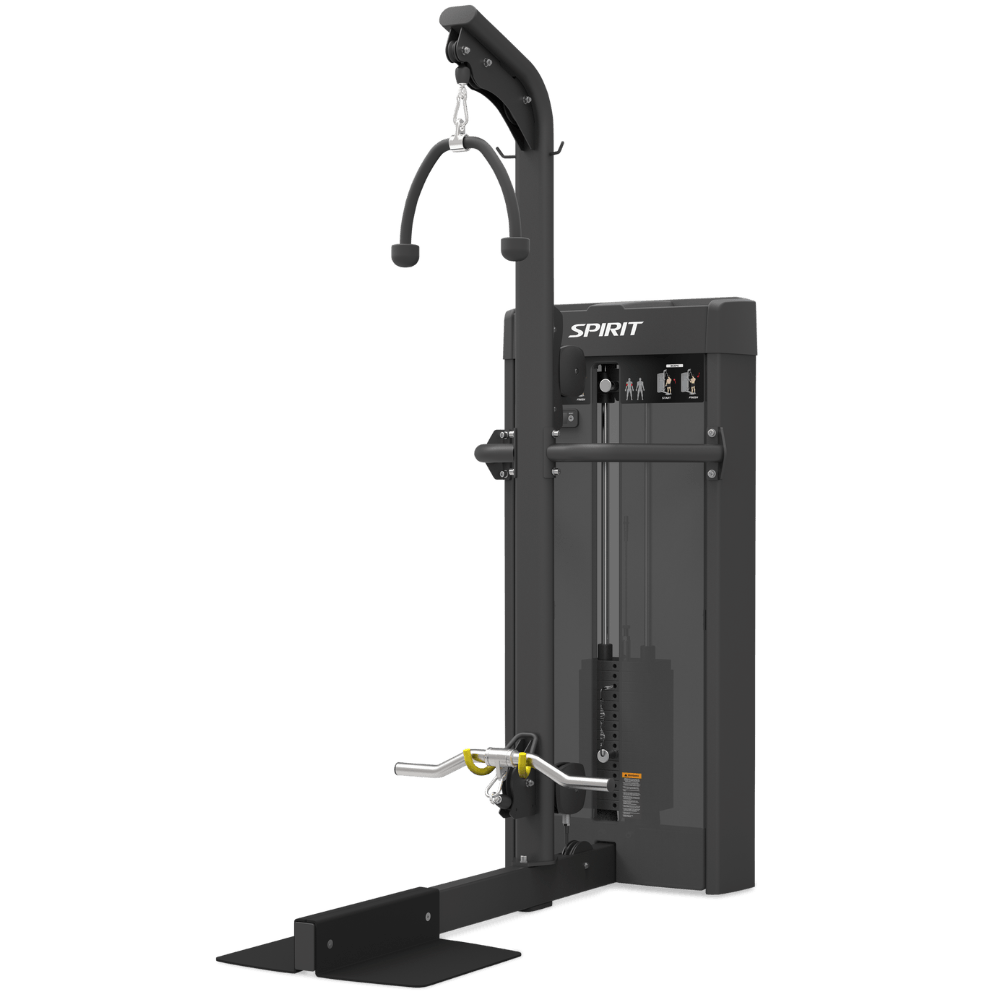 Weight Stack

115kg / 250lb (10lb x 5pcs + 20lb x 10pcs)

Water Bottle Holder

Yes

Extra Features

Rep counter

Installation

Included

Dimensions

70.9 (L) x 149.2 (W) x 210.4 (H) cm

Product Weight

210kg
Introducing the Spirit SP4333 Standing Biceps / Triceps, a versatile and compact equipment that combines the two most popular arm exercises into one machine. This dual machine allows you to perform standing bicep curls and tricep extensions, effectively targeting and strengthening your arm muscles. The standing user positioning during the exercises stabilizes the machine, resulting in a smaller footprint and saving valuable space in your gym or workout area. The machine features an angled curling bar for bicep exercises and a traditional rope attachment for tricep extensions, providing versatility and targeting different muscle groups. Storage hooks are conveniently provided for each attachment, keeping them secure and out of the way when not in use. Stay motivated and track your progress with the integrated rep counter, while the built-in storage on the top cap ensures that your essentials are always within reach. The SP4333 is designed with durability and performance in mind, offering a comprehensive solution for strengthening and sculpting your arm muscles.

FEATURES
- Dual machine combines the two most popular arm exercises
- Standing user positioning during Biceps and Triceps exercises stabilizes machine for smaller footprint
- Angled curling bar for Biceps and traditional rope for Triceps extension
- Storage hooks for each attachment when not in use
- Integrated rep counter and built-in storage on top cap