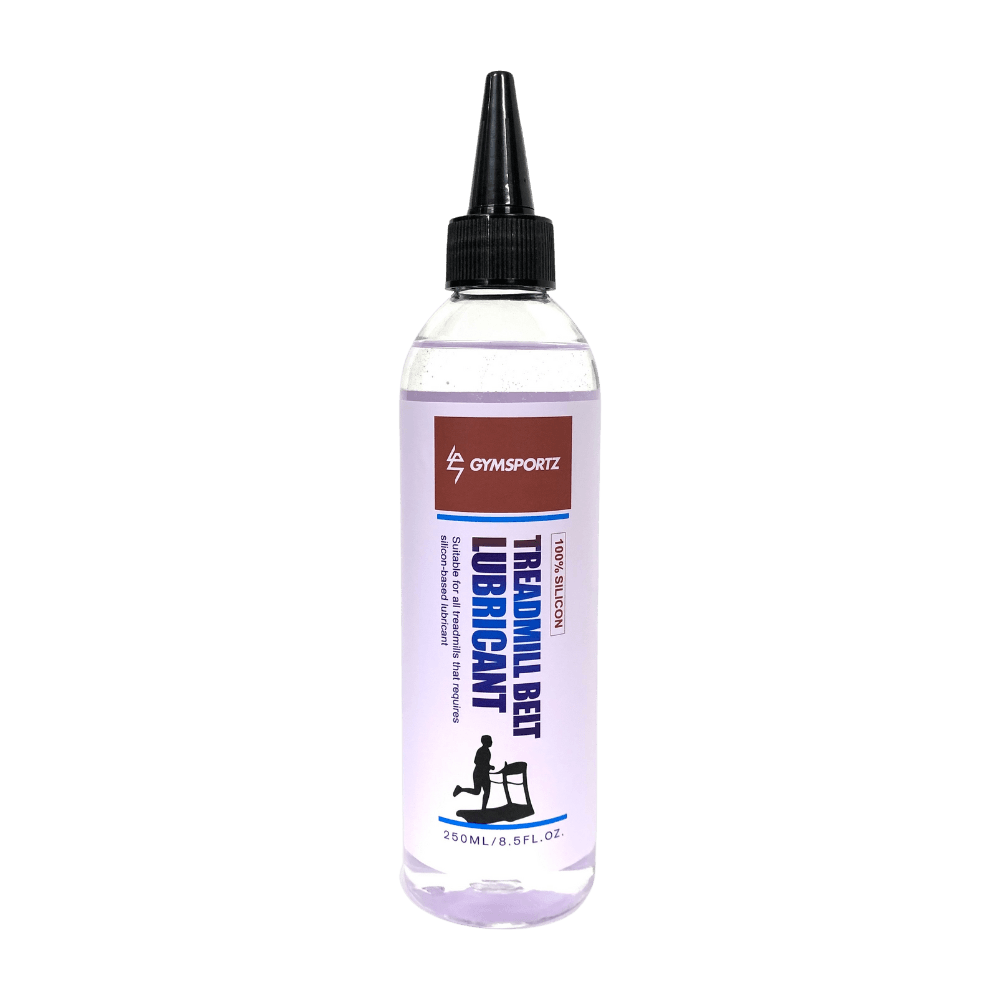 The Gymsportz universal 100% silicone lubricant is formulated for a wide range of modern treadmills. It is suitable for home and commercial treadmills and other cardio machines that require non-petroleum silicone-based lubricant.

- Composition: 100% silicone lubricant

- Volume: 250ml / 8.5 fl. Oz.

- It is non-toxic and odorless.

- Lubricating your treadmill regularly helps protect your machine from costly repairs. It reduces friction between the belt and deck, reduces noise, extends both belt and motor life, eliminates belt hesitation, and makes your workout safer and more enjoyable.

- Each bottle contains 250ml of silicone lubricant, which is enough to protect your treadmill for slightly over a year.